Sell My Hyundai Tucson Online For Cash!
Sell your Hyundai Tucson for the highest cash offer, CarZilo will beat all offers and pay you on the spot!
Sell My Hyundai Tucson to
CarZilo Today!
Sell my Hyundai Tucson for more! Compact crossover SUVs are the most popular cars on the market today. Statistics show that nearly 1 in 4 vehicles sold is a compact crossover SUV. These SUVs are also known as C-SUVs, and their ability to blend performance and comfort while retaining smaller dimensions makes them incredibly appealing to many prospective buyers. Few C-SUVs are as popular as the Hyundai Tucson. The South Korean manufacturer launched Tucson in 2004, and the car has since received great acclaim. Tucson's a five-door SUV, available in either an all-wheel drive or a front-wheel drive. In addition, Tucson's price point makes it an affordable entry option for people looking to buy an SUV without splurging, resulting in Tucson becoming Hyundai's best-selling SUV model. Hyundai has reported sales of over 7 million Tucson units since its launch.
Sell my Hyundai Tucson to a trusted car Buyer!
Given the Hyundai Tucson's cost-effective price point and the remarkable features it boasts, it shouldn't come as a surprise to you if you happen to spot these vehicles in the streets of Los Angeles and San Diego. Moreover, since compact crossover SUVs are so popular, the odds are that if you're someone who likes driving an affordable SUV, you've got a Hyundai Tucson sitting in your driveway. However, although the Tucson is a fantastic vehicle offering great value, you might be considering upgrading to a more powerful SUV or switching over to a competitor. If that does ring true, you'll be looking to sell your Hyundai Tucson, in which case, we can help you.
CarZilo is a licensed car buying service that eliminates the hassles of selling your old car through traditional means. You no longer have to set up an ad and negotiate with prospective buyers as they underbid you below your asking price. Instead, our car for cash service makes selling your vehicle straightforward, enabling you to finish the process within a few minutes.
All you have to do is fill out our web form sharing essential details like the make and model of your car, the year of release, and your car's VIN and license plate number. Our team uses the information to assess your car's market value after cross-checking it with multiple sources and responds by sending you a custom offer that is guaranteed to be higher than its market valuation.
Sell your Hyundai Tucson
fast & Easy!
Sell My Hyundai Tucson
1 2 3!
If you choose to accept, we'll schedule a car inspection at a designated location. All you have to do is bring the car over so that our team can carry out a thorough examination of your vehicle. Once we've inspected your Hyundai Tucson, we'll present you with the necessary DMV documentation that our team prepared beforehand. You'll have to sign a few papers, collect the cash for your car, and head home. Selling your SUV online has never been easier!
We're currently providing our services to car owners in the following locations: Los Angeles County, Ventura County, Riverside, Orange County, and San Diego.
Recently sold Hyundai Tucson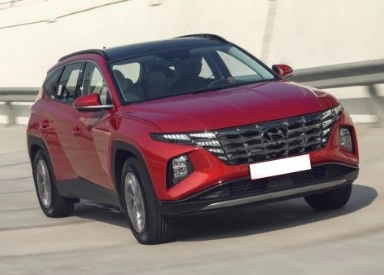 2016 Hyundai Tucson
$ 14,750.00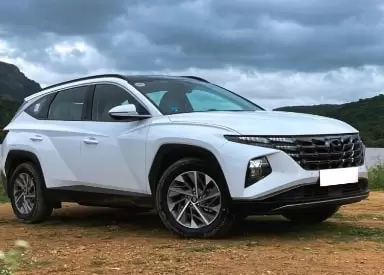 2017 Hyundai Tucson
$ 12,850.00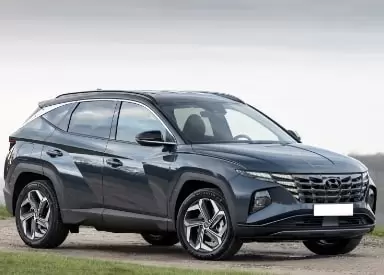 2018 Hyundai Tucson
$ 15,150.00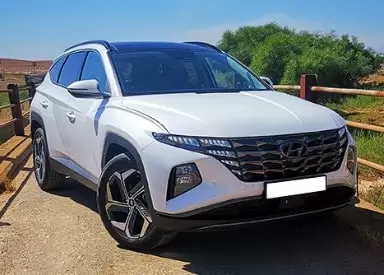 2019 Hyundai Tucson
$ 18,350.00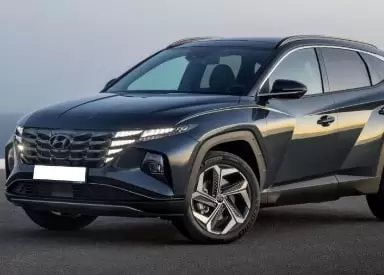 2021 Hyundai Tucson
$ 19,550.00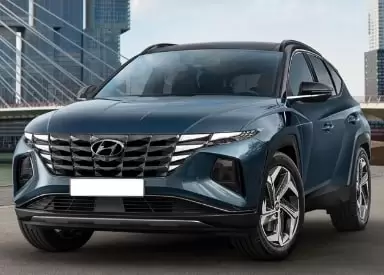 2022 Hyundai Tucson
$ 21,250.00
Popular Hyundai Tucson models
Hyundai Tucson Utility 4D GL 2WD
Hyundai Tucson Utility 4D GLS 2WD
Hyundai Tucson Utility 4D LX 2WD
Hyundai Tucson Utility 4D Limited 2WD
Hyundai Tucson Utility 4D SE 2WD
Hyundai Tucson Tucson-4 Cyl. Utility 4D GLS 2WD
Hyundai Tucson Tucson-V6 Utility 4D Limited 2WD
Hyundai Tucson Tucson-V6 Utility 4D SE 2WD
Hyundai Tucson Utility 4D GLS AWD
Hyundai Tucson Utility 4D SE AWD
Hyundai Tucson Utility 4D Eco AWD
Hyundai Tucson Utility 4D Limited Ultimate AWD
Hyundai Tucson Utility 4D SE Popular AWD
Hyundai Tucson Utility 4D Sport AWD
Hyundai Tucson Utility 4D Night AWD
Hyundai Tucson Utility 4D SE Plus AWD
Hyundai Tucson Utility 4D Value AWD
Hyundai Tucson Utility 4D SEL AWD
Hyundai Tucson Utility 4D SEL Plus AWD
Hyundai Tucson Utility 4D Ultimate AWD
Hyundai Tucson Utility 4D Limited AWD Hybrid
Hyundai Tucson Utility 4D N Line 2WD
Hyundai Tucson Utility 4D SEL Convenience 2WD
Hyundai Tucson Utility 4D SEL Convenience AWD Hybrid
Hyundai Tucson Utility 4D SEL Premium 2WD
Hyundai Tucson Utility 4D XRT 2WD
Hyundai Tucson Utility 4D GL 4WD
Hyundai Tucson Utility 4D GLS 4WD
Hyundai Tucson Utility 4D LX 4WD
Hyundai Tucson Utility 4D Limited 4WD
Hyundai Tucson Utility 4D SE 4WD
Hyundai Tucson Tucson-4 Cyl. Utility 4D Limited 2WD
Hyundai Tucson Tucson-V6 Utility 4D Limited 4WD
Hyundai Tucson Tucson-V6 Utility 4D SE 4WD
Hyundai Tucson Utility 4D Limited AWD
Hyundai Tucson Utility 4D Eco 2WD
Hyundai Tucson Utility 4D Limited Ultimate 2WD
Hyundai Tucson Utility 4D SE Popular 2WD
Hyundai Tucson Utility 4D Sport 2WD
Hyundai Tucson Utility 4D Night 2WD
Hyundai Tucson Utility 4D SE Plus 2WD
Hyundai Tucson Utility 4D Value 2WD
Hyundai Tucson Utility 4D SEL 2WD
Hyundai Tucson Utility 4D SEL Plus 2WD
Hyundai Tucson Utility 4D Ultimate 2WD
Hyundai Tucson Utility 4D Blue AWD Hybrid
Hyundai Tucson Utility 4D Limited Plug-In Hybrid AWD
Hyundai Tucson Utility 4D N Line AWD
Hyundai Tucson Utility 4D SEL Convenience AWD
Hyundai Tucson Utility 4D SEL Plug-In Hybrid AWD
Hyundai Tucson Utility 4D SEL Premium AWD
Hyundai Tucson Utility 4D XRT AWD
Locations to Sell My Hyundai Tucson
Our services are available across Southern California. Our main areas of operation include the following cities and counties
Frequently Asked Questions