Sell My Hyundai Accent Online For Cash!
Sell your Hyundai Accent to the highest offer, CarZilo will come to you and pay you on the spot!
Sell My Hyundai Accent to
CarZilo
Sell My Hyundai Accent online! Few cars have enjoyed the success that Hyundai Accent has. Frequently rated as one of the most dependable subcompact cars on the market, you'll be hard-pressed to find a more reliable car than the Hyundai Accent. The Hyundai Accent boasts a four-cylinder engine powering it and has features like power windows and an adjustable driver seat that most people considered luxuries in the subcompact car market only a few years ago. The Hyundai Accent is a testament that automotive manufacturers can design cars to provide performance and dependability without charging exorbitant prices.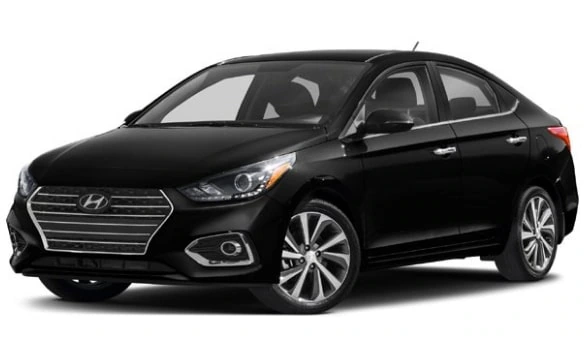 Sell My Hyundai Accent online!
Given how affordable the Hyundai Accent is because of its low price point, you're likely to come across several Hyundai Accents in Los Angeles and San Diego. Whether as a primary vehicle or a secondary family car, we're willing to bet that you've got a Hyundai Accent in your driveway. Moreover, you might also be looking to sell your Hyundai Accent to upgrade to a newer model or purchase a different vehicle. If that's indeed the case, we recommend bringing your Hyundai Accent to CarZilo.
At CarZilo, we understand how challenging selling a car through traditional means can be. First, you have to put up an ad stating you're selling your old vehicle, and then comes the wait for buyers to pour in. However, when the buyers do knock on your door, they're looking to purchase your car at a lower price than you're willing to sell. Negotiations can be a hassle that you don't have time for, which is where we come in. CarZilo is a licensed car buying service that eliminates all the problems associated with selling traditionally. Our cash for car service is currently available to car owners in the following locations: Los Angeles County, Orange County, Ventura County, San Diego, and Riverside.
Sell my Hyundai Accent
the easy way!
Sell your Hyundai accent with a cash Offer!
CarZilo allows you to sell your vehicle for cash. Our process is remarkably straightforward, requiring you to fill out a web form with essential details such as the make and model of the car, the year of release, and the vehicle's VIN and license plate number. In addition, we require your contact details so that our team can get a hold of you. Once you fill out your form, we'll assess your car's market value after cross-checking it with multiple sources and contact you with an outstanding offer that exceeds its market's valuation.
We want customers to deliberate their decision carefully, which is why we give you five days to decide about accepting our offer. If you choose to go through with the deal, we'll schedule your car for an inspection and appraisal at a designated location. All you have to do is show up, and our team will handle the rest. We'll prepare the necessary DMV documents in advance, and following the inspection, all you have to do is dot your signature to seal the deal. Once you sign the paperwork, you can leave with your cash payment in tow. We'll even provide you a complimentary car ride home! Selling your old Hyundai Accent has never been easier!
How to sell your
Hyundai accent for more!
Recently sold Hyundai Accent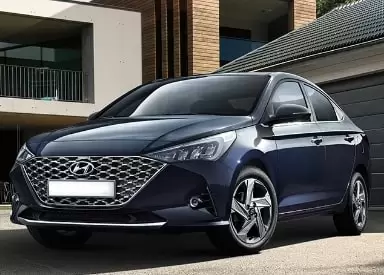 2016 Hyundai Accent
$ 14,750.00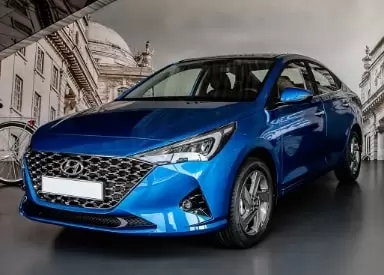 2017 Hyundai Accent
$ 12,850.00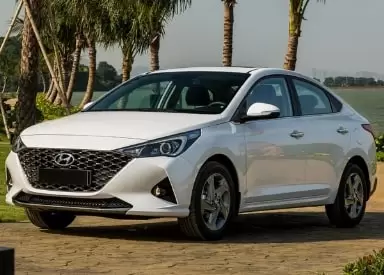 2018 Hyundai Accent
$ 15,150.00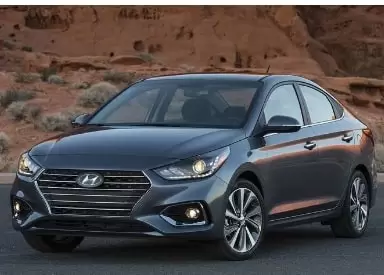 2019 Hyundai Accent
$ 18,350.00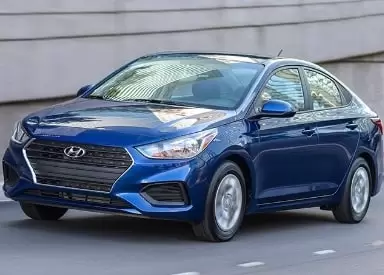 2021 Hyundai Accent
$ 19,550.00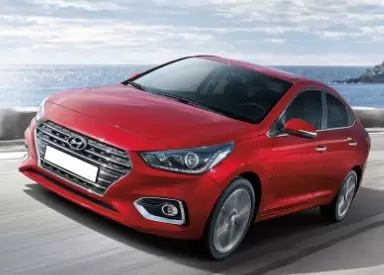 2022 Hyundai Accent
$ 21,250.00
Popular Hyundai Accent models
Hyundai Accent Hatchback 3D
Hyundai Accent Sedan 4D
Hyundai Accent Hatchback 3D GS
Hyundai Accent Hatchback 3D GSI
Hyundai Accent Hatchback 3D GLS
Hyundai Accent Hatchback 3D SE
Hyundai Accent Hatchback 5D GS
Hyundai Accent Hatchback 5D Sport
Hyundai Accent Sedan 4D Value
Hyundai Accent Sedan 4D SEL
Hyundai Accent Hatchback 3D L
Hyundai Accent Hatchback 3D GT
Hyundai Accent Sedan 4D GL
Hyundai Accent Hatchback 3D GL
Hyundai Accent Sedan 4D GLS
Hyundai Accent Hatchback 3D Blue
Hyundai Accent Hatchback 5D SE
Hyundai Accent Sedan 4D SE
Hyundai Accent Sedan 4D Limited
Locations to Sell My Hyundai Accent
Our services are available across Southern California. Our main areas of operation include the following cities and counties
Frequently Asked Questions