Sell My Honda Ridgeline Online For Cash!
Sell your Honda Ridgeline for the highest cash offer, CarZilo will beat all offers and pay you on the spot!
We're ready to buy,
sell your Honda Ridgeline!
The Honda Ridgeline is a mid-size pickup first introduced by Honda in 2004, and currently, it's the only pickup truck that Honda still has in production. Aside from the Honda Ridgeline, they've only had one other pickup truck called the Honda Acty Mini Truck. The Honda Ridgeline is a standard front-engine truck, with the options for either a 4-wheel drive or a front-wheel drive and a powertrain.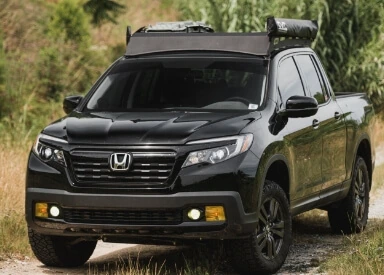 Sell my Honda Ridgeline for the top value!
If you're the owner of a Honda Ridgeline and you're now trying to get rid of it, then look no further than CarZilo's licensed car buying service. This cash for car service is generally available to the residents of Southern California and the cities around it. CarZilo is primarily available in Ventura County, where they have their head office. But their services also extend to the following cities and counties: Los Angeles County, Orange County, Riverside, and San Diego.
CarZilo is known for two things amongst its clients; excellent customer service and the best prices for buying your old vehicle. With regards to their customer service, CarZilo believes in letting their clients do as little of the work necessary to sell your vehicle as possible. CarZilo will handle everything with regarding the sale and only really requires you to fill out a small online form and collect the cash for your truck once the deal goes through. CarZilo doesn't even require you to bring your vehicle over to their office, as they'll send their team to a location of your choosing when the time comes to pick up the truck.
Sell your Honda Ridgeline
fast & easy!
Sell my Honda Ridgeline Online!
With regards to their prices, CarZilo uses the online form you fill out to figure out the market value of your truck and then make an offer that goes beyond that value. This ensures that you don't have to worry about your vehicle being undervalued at the time of the sale, and it means you don't have to spend time looking for alternate offers either. The online form itself only requires basic details about your truck, such as the year of your truck's release, its make and model, and the VIN of license plate number if it's available.
Once these details are shared with CarZilo, they will send you an offer for your truck which you can choose to accept within five days of receiving it. After that, all you have to do is get your truck inspected, and just collect the cash.
Recently sold Honda Ridgeline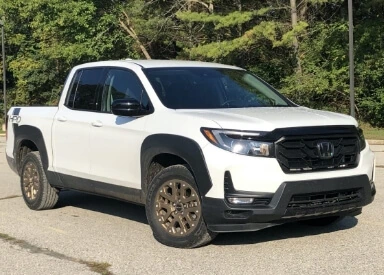 2022 Honda Ridgeline RTL-E AWD
$ 35,280.00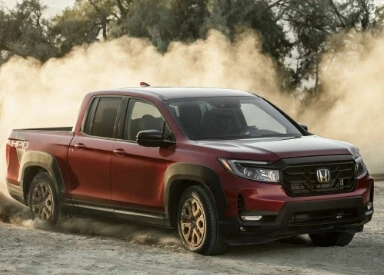 2021 Honda Ridgeline
$ 33,650.00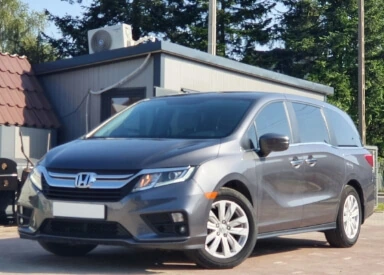 2019 Honda Odyssey
$ 27,400.00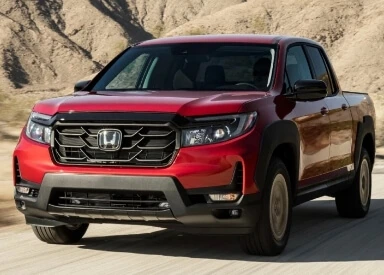 2021 Honda Ridgeline
$ 33,850.00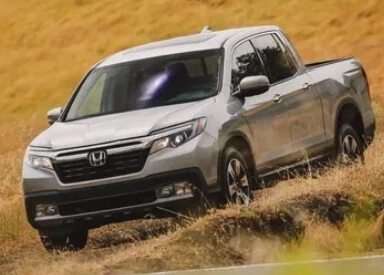 2021 Honda Ridgeline
$ 31,950.00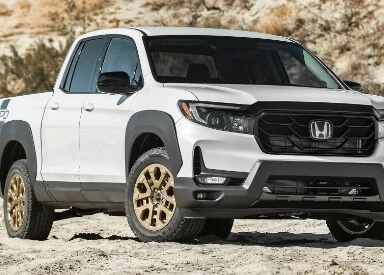 2020 Honda Ridgeline
$ 29,110.00
Popular Honda Ridgeline models
Honda Ridgeline Utility 4D RT 4WD
Honda Ridgeline Utility 4D RTS 4WD
Honda Ridgeline Utility 4D Sport 4WD
Honda Ridgeline Crew Cab Black Edition AWD
Honda Ridgeline Crew Cab RT AWD
Honda Ridgeline Crew Cab RTL AWD
Honda Ridgeline Crew Cab RTL-T 2WD
Honda Ridgeline Crew Cab RTS 2WD
Honda Ridgeline Crew Cab Sport 2WD
Honda Ridgeline Utility 4D RTL 4WD
Honda Ridgeline Utility 4D RTX 4WD
Honda Ridgeline Utility 4D SE 4WD
Honda Ridgeline Crew Cab RT 2WD
Honda Ridgeline Crew Cab RTL 2WD
Honda Ridgeline Crew Cab RTL-E AWD
Honda Ridgeline Crew Cab RTL-T AWD
Honda Ridgeline Crew Cab RTS AWD
Honda Ridgeline Crew Cab Sport AWD
Locations to Sell My Honda Ridgeline
Our services are available across Southern California. Our main areas of operation include the following cities and counties
Frequently Asked Questions

Sell My Honda Ridgeline Helpful Links