Sell My Honda Odyssey Online For Cash!
Sell your Honda Odyssey for the highest cash offer, CarZilo will beat all offers and pay you on the spot!
We're ready to buy,
sell my Honda Odyssey Now!
The Honda Odyssey is a mini-van created for the North American market by Honda. This mini-van has been around since 1994 and is currently in production with its 5th generation model of the vehicle. The Honda Odyssey is also known as the Honda La Great in certain areas and is a distinct vehicle from the Honda Odyssey international, which was a different vehicle released in other parts of the world. This 5-door mini-van has a front-engine and front-wheel drive. It also has a few limited versions available as a station wagon. Sell my Honda Odyssey online for a top cash offer from CarZilo!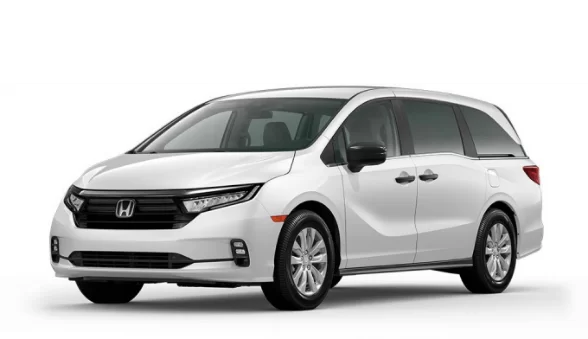 Sell my Honda Odyssey fast & easy from home!
If you are the owner of a Honda Odyssey and are now looking to sell your mini-van, then the best place to do so would be at the CarZilo car buying service. This cash-for-car service is available in Southern California in the following counties and cities; Ventura County, Orange County, Los Angeles County, San Diego, and Riverside. If you are a resident of any of these areas, you may sell your mini-van online through the online form on CarZilo's website. This online form only requires your basic contact information and some basic details about your vehicle. These details include the make and model of your mini-van, the year of its release, and also the license plate number of VIN number of your mini-van if it's available.
Once this information is shared with CarZilo, they will be able to calculate the market value of your vehicle by cross-referencing a number of different sources. Once that value has been determined, CarZilo will create a custom offer that will go above the market valuation for your mini-van. This ensures that no time is wasted in negotiations, and an offer is made to you which already goes beyond the maximum value of your vehicle. After receiving the offer, you have 5 days to accept it, after which an inspection with the experts on CarZilo's team will be scheduled.
Sell my Honda Odyssey
for the highest cash offer!
Recently sold Honda Odyssey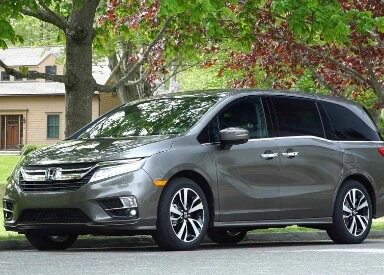 2022 Honda Odyssey Elite FWD
$ 39,280.00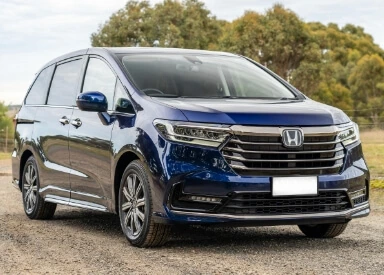 2021 Honda Odyssey Touring FWD
$ 38,650.00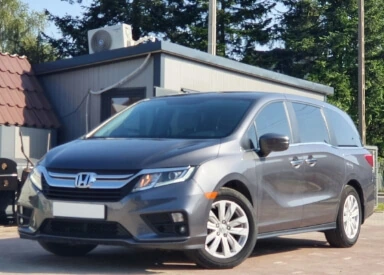 2019 Honda Odyssey
$ 32,400.00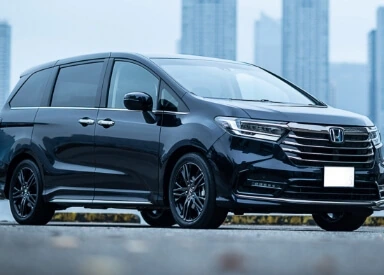 2018 Honda Odyssey
$ 28,850.00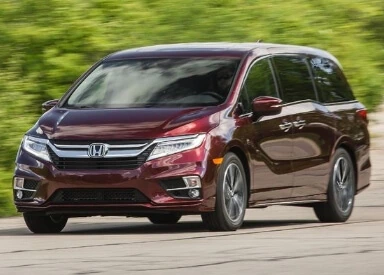 2017 Honda Odyssey
$ 26,950.00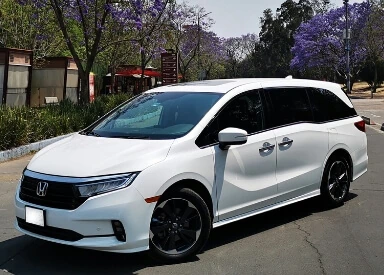 2016 Honda Odyssey
$ 17,110.00
Popular Honda Odyssey models
Honda Odyssey Wagon 5D EX
Honda Odyssey Wagon 5D EX Navigation
Honda Odyssey Wagon 5D EX-L DVD
Honda Odyssey Wagon 5D EX DVD
Honda Odyssey Wagon 5D Touring
Honda Odyssey Wagon 5D Touring DVD
Honda Odyssey Wagon 5D Touring Elite
Honda Odyssey Wagon 5D Elite
Honda Odyssey Wagon 5D EX-L
Honda Odyssey Wagon 5D EX-L Navigation
Honda Odyssey Wagon 5D EX-L DVD Nav
Honda Odyssey Wagon 5D Touring DVD Nav
Honda Odyssey Wagon 5D EX-L Nav
Honda Odyssey Wagon 5D SE
Honda Odyssey Wagon 5D LX
Honda Odyssey Wagon 5D Sport
Locations to Sell My Honda Odyssey
Our services are available across Southern California. Our main areas of operation include the following cities and counties
Frequently Asked Questions

Sell My Honda Odyssey Helpful Links