Sell Your Honda CRV Online for Cash!
We're ready to buy,
sell my Honda CRV now!
The Honda CRV is a compact crossover SUV that has been in production since 1995 and has been available in the United States since 1997. This front-engine SUV has the option of either having a front-wheel drive or a 4-wheel drive. The Honda CRV is generally considered to be a mid-range vehicle from Honda. It generally falls in between the HRV and the Honda Pilot in terms of size and cost. Sell my Hondas CRV online and save time!
Sell my Honda CRV
for More!
If you are a resident of Southern California and also own a Honda CRV that you would like to sell soon, then your best bet to get a good deal for your SUV is to go to the cash for car service offered by CarZilo. Its car, truck, and SUV buying service operates out of the following counties: Orange County, San Diego County, Los Angeles County, Riverside County, and Ventura County. CarZilo has become well known for providing excellent customer service, as well as the best possible rate for your vehicle. Through their online process for selling your SUV, you never need to do anything more than fill out a form and collect the cash for your SUV once the sale is completed.
Their online process takes less than 5 minutes and only requires you to fill out a web form with details about your vehicle, such as the model and make, the year of release, and, if possible, the VIN number or license plate number for your SUV. Using this information, CarZilo cross-checks a number of different sources to accurately calculate the market value of your vehicle at the time of making the offer. They then create a custom offer that will beat the market valuation. This helps save all parties involved a lot of time and ensures that no one else is able to beat CarZilo's offer.
After receiving the offer, you can take up to 5 days to consider and accept it. At that point, CarZilo will schedule an inspection for your vehicle, after which you can exchange your SUV for cash. CarZilo extends its excellent customer service by letting you choose whether you want to bring your vehicle over to its service office or if you'd prefer its experts come to a location of your choosing. If you chose the former, CarZilo would also provide a complimentary drop-off to your house with one of its team members driving you.
Recently sold Honda crv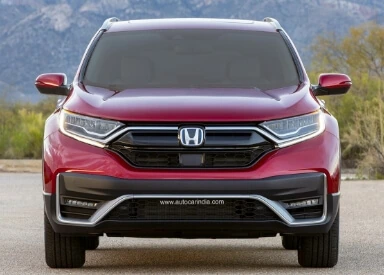 2022 Honda CRV FWD LX
$ 24,550.00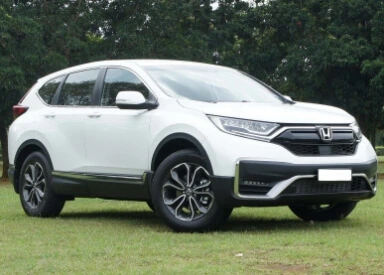 2021 Honda CRV
$ 22,650.00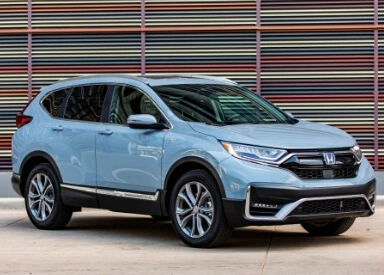 2022 Honda CRV
$23,400.00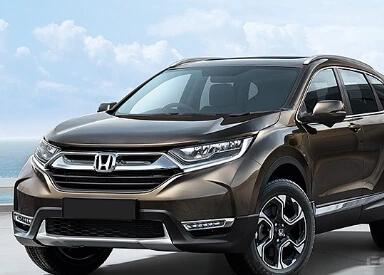 2021 Honda CRV
$ 21,550.00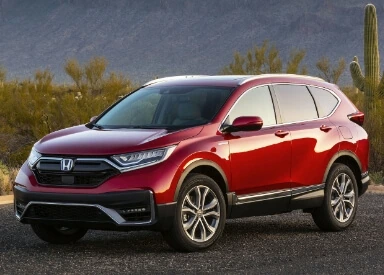 2020 Honda CRV
$ 18,950.00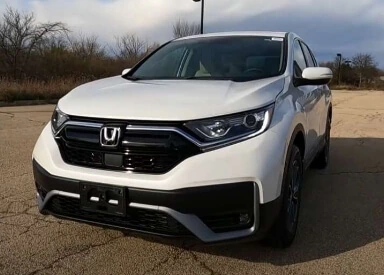 2022 Honda CRV
$ 22,110.00
Honda CR-V Utility 4D 4WD
Honda CR-V Utility 4D LX 2WD
Honda CR-V Utility 4D SE 4WD
Honda CR-V Utility 4D EX-L 2WD
Honda CR-V Utility 4D SE 2WD
Honda CR-V Utility 4D EX-L AWD
Honda CR-V Utility 4D Touring 2WD
Honda CR-V Utility 4D SE AWD
Honda CR-V Utility 4D EX-L Navigation AWD
Honda CR-V Utility 4D EX-L AWD Hybrid
Honda CR-V Utility 4D Touring AWD Hybrid
Honda CR-V Utility 4D Sport AWD Hybrid
Honda CR-V Utility 4D EX 4WD
Honda CR-V Utility 4D LX 4WD
Honda CR-V Utility 4D EX 2WD
Honda CR-V Utility 4D EX-L 4WD
Honda CR-V Utility 4D EX AWD
Honda CR-V Utility 4D LX AWD
Honda CR-V Utility 4D Touring AWD
Honda CR-V Utility 4D EX-L Navigation 2WD
Honda CR-V Utility 4D EX AWD Hybrid
Honda CR-V Utility 4D LX AWD Hybrid
Honda CR-V Utility 4D Sport 2WD Hybrid
Honda CR-V Utility 4D Sport Touring AWD Hybrid
Locations to Sell My Honda CRV
Our services are available across Southern California. Our main areas of operation include the following cities and counties
Frequently Asked Questions