Sell My GMC Canyon to CarZilo for Cash
Sell my GMC Canyon with a Cash Offer today, CarZilo will come to you and pay you on the spot!
We're ready to buy,
sell my GMC Canyon!
The GMC Canyon is a mid-size pickup truck that was introduced in 2004. This truck also has another variation of it under the General Motors company called the Chevrolet Colorado. Both of these trucks are quite similar and may often be confused with each other. The GMC Canyon was released as the successor to the GMC S-15 compact trucks. Initially, when the GMC canyon was released, it too was a compact size truck and was one of the last compact size trucks available in production until 2012. Sell my GMC Canyon online and save time!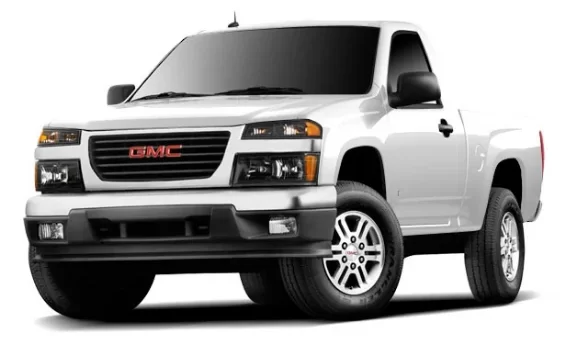 Sell My GMC Canyon
Fast & Easy!
If you are an owner of a GMC Canyon and are now looking to sell it, then the best place to do that would be the CarZilo licensed car buying service. This cash for car service is available to any person who is trying to sell their vehicle in Southern California. CarZilo offers its services in the cities of Riverside and San Diego, as well as counties like Los Angeles County, Orange County, and Ventura County.
The major benefit of selling your truck to CarZilo is that it saves you a lot of effort and provides you with an offer on your vehicle that other buyers are unlikely to beat. Even if another car buying service or second-hand dealership has offered a higher amount for your truck, you can share the quote with CarZilo with the guarantee that they will beat that rate.
You can choose to accept the offer within 5 days of receiving it. If you do accept it, CarZilo will schedule you for an inspection with its team of experts. The inspection may occur at a location of your choosing or at a CarZilo service office. If everything seems to be in order at the end of the inspection, you can sign over the ownership of the vehicle and collect your cash to finalize the deal.
Sell my GMC Canyon with
100% satisfaction!
Sell my GMC Canyon
online!
CarZilo gives you the option to sell your truck online through their web form while putting in a minimal amount of effort yourself. All you have to do is fill out the form with the following details about your truck: the year of its release, the make and model of the truck, and the VIN number of license plate number if it's available. Using this information, CarZilo will check a number of different sources to determine the market value of your vehicle. Once that is determined, CarZilo will send a custom offer that goes beyond the market value of your truck to ensure you don't have to waste time looking for other buyers.
Recently sold GMC Canyon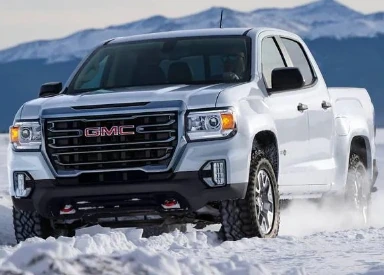 2022 GMC Canyon
$ 16,550.00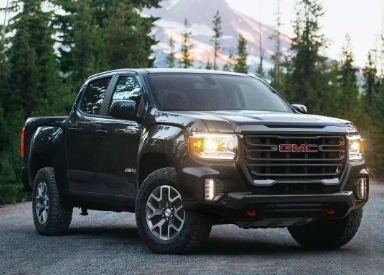 2020 GMC Canyon
$ 11,650.00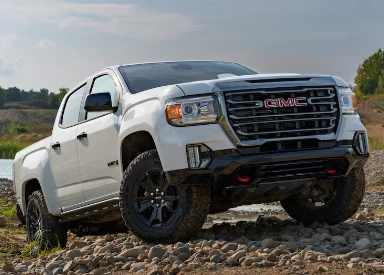 2020 GMC Canyon
$ 10,400.00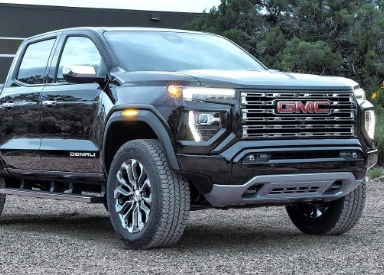 2021 GMC Canyon
$ 13,150.00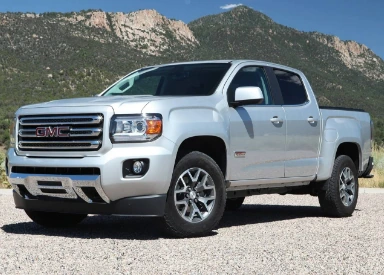 2020 GMC Canyon
$ 12,950.00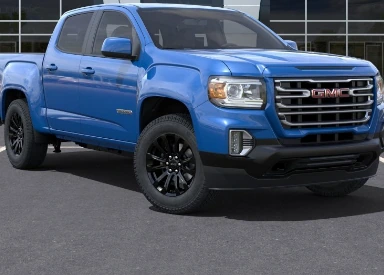 2019 GMC Canyon
$ 13,110.00
Popular GMC Canyon models
GMC Canyon Crew Cab SLE Z71
GMC Canyon Extended Cab Z71
GMC Canyon Regular Cab Z71
GMC Canyon Crew Cab SLE
GMC Canyon Extended Cab SL
GMC Canyon Extended Cab SLT
GMC Canyon Regular Cab SLE
GMC Canyon Crew Cab SLT 4WD
GMC Canyon Crew Cab 2WD
GMC Canyon Crew Cab SLE 4WD
GMC Canyon Extended Cab 2WD
GMC Canyon Extended Cab SL 2WD
GMC Canyon Extended Cab SLE 4WD
GMC Canyon Extended Cab SLT 4WD
GMC Canyon Crew Cab SLE 4WD T-Diesel
GMC Canyon Crew Cab SLT 4WD T-Diesel
GMC Canyon Crew Cab Denali 2WD T-Diesel
GMC Canyon Crew Cab Denali 4WD T-Diesel
GMC Canyon Crew Cab All Terrain 4WD T-Diesel
GMC Canyon Crew Cab AT4 4WD
GMC Canyon Crew Cab Elevation 2WD
GMC Canyon Crew Cab Elevation 4WD
GMC Canyon Crew Cab Elevation Standard 2WD
GMC Canyon Extended Cab Elevation Standard 2WD
GMC Canyon Crew Cab Z85 SLE
GMC Canyon Extended Cab Z85
GMC Canyon Regular Cab Z85
GMC Canyon Crew Cab SLT
GMC Canyon Extended Cab SLE
GMC Canyon Regular Cab SL
GMC Canyon Crew Cab SLE2
GMC Canyon Extended Cab SLE2 4WD
GMC Canyon Crew Cab SLE 2WD
GMC Canyon Crew Cab SLT 2WD
GMC Canyon Extended Cab 4WD
GMC Canyon Extended Cab SLE 2WD
GMC Canyon Extended Cab SLT 2WD
GMC Canyon Crew Cab SLE 2WD T-Diesel
GMC Canyon Crew Cab SLT 2WD T-Diesel
GMC Canyon Crew Cab Denali 2WD
GMC Canyon Crew Cab Denali 4WD
GMC Canyon Crew Cab All Terrain 4WD
GMC Canyon Extended Cab All Terrain 4WD
GMC Canyon Crew Cab AT4 4WD T-Dsl
GMC Canyon Crew Cab Elevation 2WD T-Diesel
GMC Canyon Crew Cab Elevation 4WD T-Diesel
GMC Canyon Extended Cab Elevation 2WD
GMC Canyon Extended Cab Elevation Standard 4WD
Locations to Sell My GMC Canyon
Our services are available across Southern California. Our main areas of operation include the following cities and counties
Frequently Asked Questions