Sell My Ford Ranger Online For Cash!
Sell my Ford Ranger with a Cash Offer today, CarZilo will come to you and pay you on the spot!
We're ready to buy,
sell My Ford ranger!
The Ford Ranger is an interesting nameplate as it has been used for different truck models in different parts of the world by Ford Motors. In the North American market, the Ford Ranger is a light pick-up truck slotted behind the Ford E150 in the company's truck lineup. The Ford Ranger is the smallest pick-up truck currently available for purchase from Ford Motors. From its release in 1983 till 2012, the Ford Ranger was available as a compact pick-up truck but has been available as a mid-size truck when it was re-released in 2019. Sell my Ford Ranger for the highest CASH OFFER Today!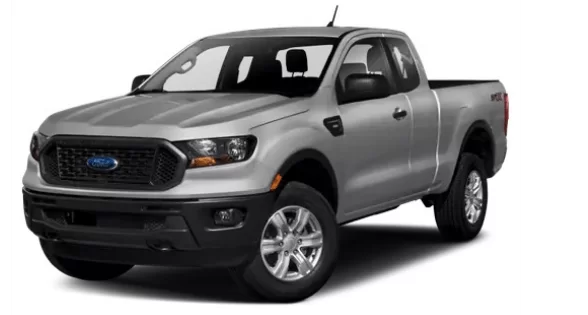 Sell My Ford Ranger with
CarZilo Cash offer!
If you're trying to sell your old Ford Ranger but have a hard time finding buyers or getting good offers, then try and reach out to CarZilo in Southern California for the highest possible offer you could receive on your truck. Our licensed car buying service will help ensure that you get a great price for your truck and receive excellent customer service in the selling process. Our cash for car service is available in the following counties and cities: Orange County, Los Angeles County, Ventura County, Riverside, and San Diego.
The best way to sell your truck to us is through our web form, which lets you sell your vehicle online in a matter of minutes. All you have to do is fill out the form with basic details about your car, such as its make and model, its year of release, and its VIN number or license plate number, if those are available. These details, along with your contact information, are all we need to make an offer for your truck. We use the truck details to determine the current market value of your vehicle and then send you an offer that goes beyond that valuation. This process helps ensure no other buyer will outbid us, and no time is wasted with negotiations.
If you accept the offer, your truck will be scheduled for an inspection and appraisal. Our team will also prepare all necessary DMV documents to finalize the sale beforehand. All you have to do is either visit our premises or choose a location at which the inspection can occur. Once the inspection is complete, the only thing left to do is sign the paperwork, hand over your keys, and collect your cash payment on the spot. You can then also avail a complimentary ride home if you visited our offices.
Sell my Ford Ranger
the easy Way!
Recently sold ford ranger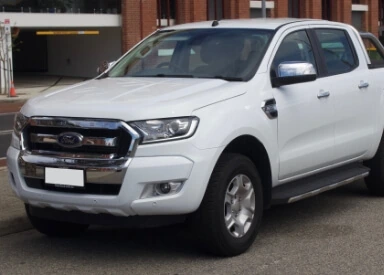 2022 Ford Ranger XLT SuperCrew 4WD
$ 40,550.00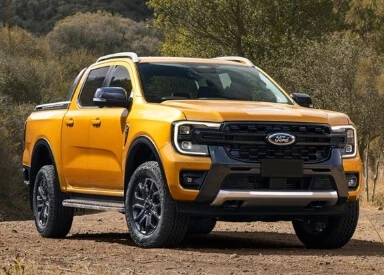 2021 Ford Ranger XLT SuperCrew RWD
$ 28,650.00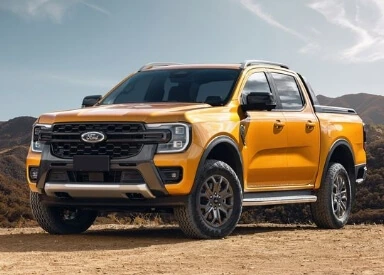 2021 Ford Ranger XLT SuperCrew RWD
$ 27,400.00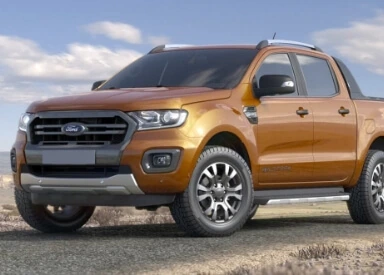 2019 Ford Ranger Lariat SuperCrew 4WD
$ 32,150.00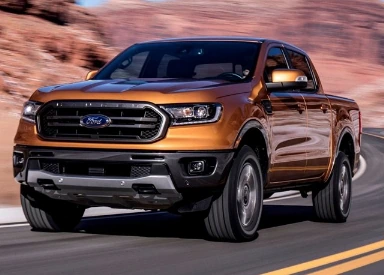 2019 Ford Ranger XLT SuperCrew 4WD
$ 31,950.00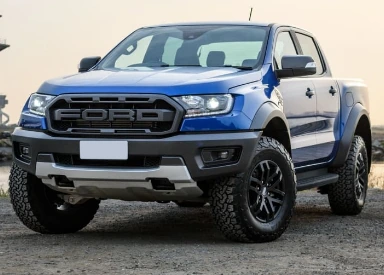 2019 Ford Ranger
$ 33,110.00
Popular Ford ranger models
Ford Ranger Pickup Style
Ford Ranger Styleside
Ford Ranger Styleside S
Ford Ranger Regular Cab
Ford Ranger Regular Cab Flareside Splash
Ford Ranger Supercab 2D
Ford Ranger Regular Cab Edge
Ford Ranger Regular Cab XLT
Ford Ranger Supercab 2D XL
Ford Ranger Supercab 4D Edge
Ford Ranger Supercab 4D XLT
Ford Ranger Supercab 2D STX
Ford Ranger Regular Cab Sport
Ford Ranger Supercab 4D Sport
Ford Ranger Regular Cab XLT ( )
Ford Ranger Crew Cab Lariat 4WD
Ford Ranger Crew Cab XL 4WD
Ford Ranger Crew Cab XLT 4WD
Ford Ranger Extended Cab Lariat 4WD
Ford Ranger Extended Cab XL 4WD
Ford Ranger Extended Cab XLT 4WD
Ford Ranger Pickup Style LB
Ford Ranger Styleside LB
Ford Ranger Styleside Supercab
Ford Ranger Supercab
Ford Ranger Supercab Flareside Splash
Ford Ranger Supercab 4D
Ford Ranger Regular Cab XL
Ford Ranger Supercab 2D Edge
Ford Ranger Supercab 2D XLT
Ford Ranger Supercab 4D XL
Ford Ranger Regular Cab STX
Ford Ranger Supercab 4D STX
Ford Ranger Supercab 2D Sport
Ford Ranger Regular Cab Sport ( )
Ford Ranger Crew Cab Lariat 2WD
Ford Ranger Crew Cab XL 2WD
Ford Ranger Crew Cab XLT 2WD
Ford Ranger Extended Cab Lariat 2WD
Ford Ranger Extended Cab XL 2WD
Ford Ranger Extended Cab XLT 2WD
Locations to Sell My Ford ranger
Our services are available across Southern California. Our main areas of operation include the following cities and counties
Frequently Asked Questions