Sell My Ford Fusion Online For Cash!
Sell my Ford Fusion with a Cash Offer today, CarZilo will come to you and pay you on the spot!
We're ready to buy,
sell My Ford Fusion now!
The Ford Fusion is a mid-size 4-door sedan released by Ford Motors in 2005, and it stayed in production until 2020. The Ford Fusion was introduced to fill the gap in Ford's mid-size vehicles left by the discontinuation of the Ford Contour. This car is available with a traditional gas engine, a fully electronic engine, and even a hybrid variant. In its years of production, the Ford Fusion received 2 generations and multiple facelifts. Sell my Ford Fusion online with CarZilo Cash Offer!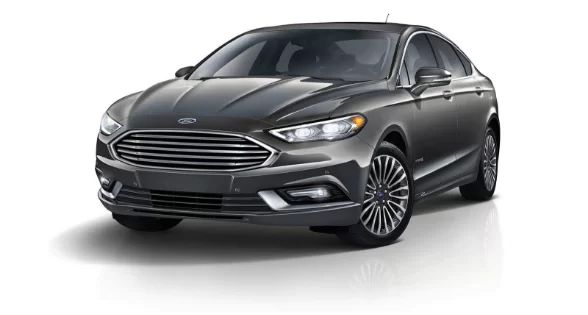 Sell my Ford Fusion with a
cash offer!
If you are the owner of a Ford Fusion and would like to sell your old car for cash, you should consider reaching out to CarZilo's car buying service in Southern California. Our cash for car services are available in the following counties and cities across the State: Los Angeles County, Ventura County, Riverside, Orange County, and San Diego.
We are known for providing excellent customer service to all of our clients. Our team ensures that your experience selling your car to us is easy and convenient and that you will receive the highest possible offer for your vehicle. We manage these expectations through our online form, which will let you sell your car online in a matter of minutes without needing to put in much effort at all. To ensure the sale goes through, all you have to do is fill out our form, and our team will take care of the rest.
Sell my Ford Fusion
Fast & Easy!
Sell my Ford Fusion
the Easy way!
The form is quite simple and only requires your contact information and some basic details about your vehicle. You only have to share your car's year of release, make and model, and the license plate number or VIN number if those are available. Our car experts will check our databases and various other sources to determine your car's maximum current market value with this information. We will then share a quote for your car at a price higher than the calculated valuation. This helps us ensure that our first offer will be the best one you receive.
If you accept the offer, our team will then schedule a day for an inspection and handover of your car. You can either visit our offices for the inspection or choose a location where our car experts can visit you. If you choose to visit our premises, you can also receive a free ride back with one of our team members. Once the inspection is complete, you only need to sign the prepared DMV documents and collect your cash.
Recently sold ford Fusion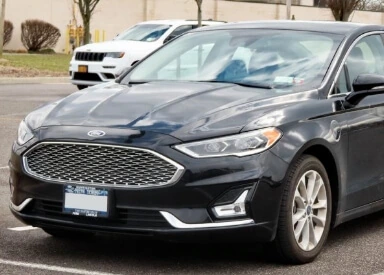 2020 Ford Fusion Titanium AWD
$ 19,550.00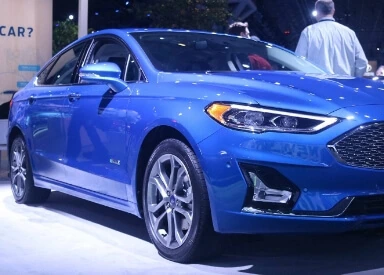 2020 Ford Fusion
$ 18,650.00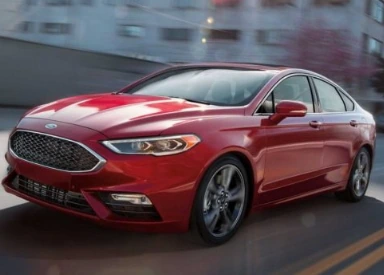 2019 Ford Fusion
$ 17,400.00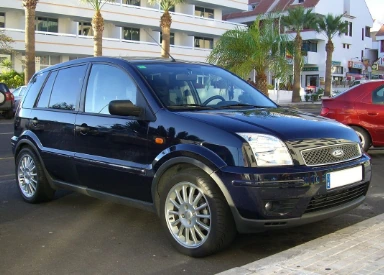 2017 Ford Fusion
$ 13,150.00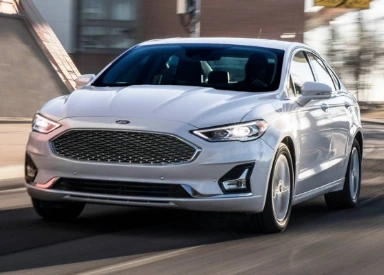 2020 Ford Fusion
$ 15,950.00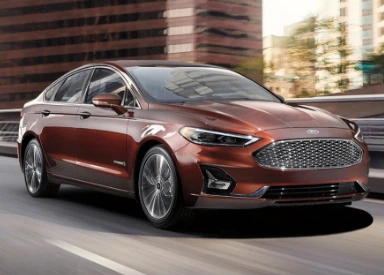 2192 Ford Explorer
$ 16,110.00
Popular Ford Fusion models
Ford Fusion Fusion-4 Cyl. Sedan 4D S
Ford Fusion Fusion-4 Cyl. Sedan 4D SEL
Ford Fusion Fusion-V6 Sedan 4D SEL
Ford Fusion Fusion-V6 Sedan 4D SEL AWD
Ford Fusion Fusion-V6 Sedan 4D Sport
Ford Fusion Sedan 4D S I4
Ford Fusion Sedan 4D SE EcoBoost 2.0L I4
Ford Fusion Sedan 4D SE I4
Ford Fusion Sedan 4D Titanium AWD I4 Turbo
Ford Fusion Sedan 4D Titanium I4 Hybrid
Ford Fusion Sedan 4D S I4 Hybrid
Ford Fusion Sedan 4D SE AWD I4 Turbo
Ford Fusion Sedan 4D Platinum Energi I4 Electric
Ford Fusion Sedan 4D Platinum I4 Turbo
Ford Fusion Sedan 4D Police Responder Hybrid
Ford Fusion Sedan 4D SE
Ford Fusion Sedan 4D SE EcoBoost
Ford Fusion Sedan 4D SEL AWD
Ford Fusion Sedan 4D SEL Turbo
Ford Fusion Sedan 4D Sport EcoBoost AWD Turbo
Ford Fusion Sedan 4D Titanium AWD Turbo
Ford Fusion Sedan 4D Titanium Hybrid
Ford Fusion Fusion-4 Cyl. Sedan 4D SE
Ford Fusion Fusion-V6 Sedan 4D SE
Ford Fusion Fusion-V6 Sedan 4D SE AWD
Ford Fusion Fusion-4 Cyl. Sedan 4D Hybrid
Ford Fusion Fusion-V6 Sedan 4D Sport AWD
Ford Fusion Sedan 4D SE EcoBoost 1.6L I4
Ford Fusion Sedan 4D SE Energi I4 Hybrid
Ford Fusion Sedan 4D SE I4 Hybrid
Ford Fusion Sedan 4D Titanium Energi I4 Hybrid
Ford Fusion Sedan 4D Titanium I4 Turbo
Ford Fusion Sedan 4D SE EcoBoost 1.5L I4
Ford Fusion Sedan 4D Platinum AWD I4 Turbo
Ford Fusion Sedan 4D Platinum I4 Hybrid
Ford Fusion Sedan 4D Sport EcoBoost AWD V6 Turbo
Ford Fusion Sedan 4D S
Ford Fusion Sedan 4D SE AWD Turbo
Ford Fusion Sedan 4D SE Hybrid
Ford Fusion Sedan 4D SEL Hybrid
Ford Fusion Sedan 4D Special Service Hybrid
Ford Fusion Sedan 4D Taxi Hybrid
Ford Fusion Sedan 4D Titanium Energi Hybrid
Ford Fusion Sedan 4D Titanium Turbo
Locations to Sell My Ford Fusion
Our services are available across Southern California. Our main areas of operation include the following cities and counties
Frequently Asked Questions