Sell My Ford F150 Online For Cash!
Sell my Ford F150 with a Cash Offer today, CarZilo will come to you and pay you on the spot!
We're ready to buy,
sell My Ford f150 Now!
The Ford F150 is a part of the series of trucks being released by Ford Motors since 1948. The Ford F150 was introduced to the F Series in 1975 between the Ford F100 and the Ford F250. The Ford F150 was an attempt by Ford Motors to control the emissions produced by its trucks. This truck was originally released in the 6th generation of the F Series and is still in production in the 14th generation, with its latest model being released in 2021. Sell my Ford F150 online and save time!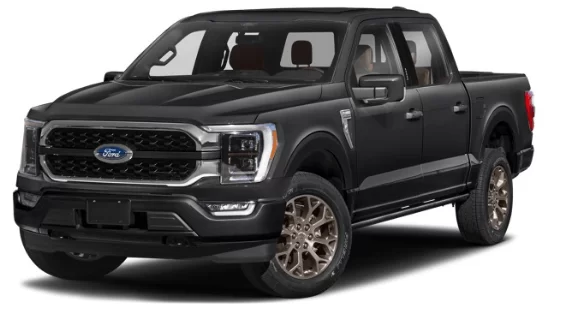 Sell My Ford F150
truck for more!
If you're the owner of one of the models of a Ford F150 and are thinking about parting ways with your truck, then consider reaching to us at CarZilo to get an offer on your vehicle. We are a licensed car buying service that operates using a cash for car business model. Our areas of service include Ventura County, Orange County, and Los Angeles County. We are also available in San Diego and Riverside Counties.
At CarZilo, we're known for two things; for providing excellent customer service and for always making the highest possible offer on any vehicle that we buy. We manage both of these things through our web form, which lets you sell your truck online without needing to do anything more than the bare minimum. All you have to do is fill out the form with your contact details and basic information about your vehicle, and our team will take care of the rest. The required information for your vehicle includes its make, model, and its year of release. You can also share your truck's license plate number or VIN number, if those are available, to receive a more accurate offer.
Sell My Ford F150
Fast & Easy!
Sell my Ford Truck for the
highest price!
Once we receive this information, our team will run the information through several sources and determine the current market value of your truck. We will then send over a custom offer for your truck that goes beyond the market valuation. This helps us ensure no one will beat our offer and eliminates the need to search for other buyers or waste time in negotiations. We aim to ensure that our first offer is the highest possible one you will receive.
You can choose to accept the offer within 5 days of receiving it, after which the offer expires. If you accept the offer, our team will call and schedule a day to inspect and appraise your vehicle. We'll also prepare the necessary DMV documents required for the sale. Once completed, you can collect your cash payment right there.
Recently sold ford f150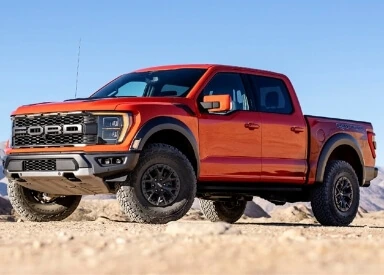 2022 Ford F-150 XL SuperCrew 4WD
$ 45,150.00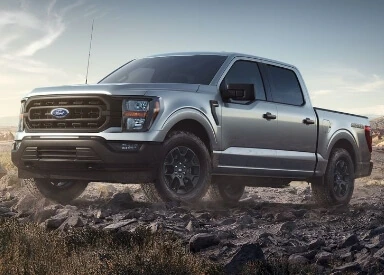 2022 Ford F150
$ 38,300.00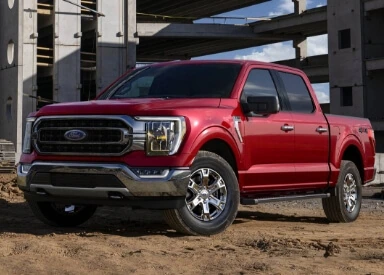 2022 Ford F150
$ 36,800.00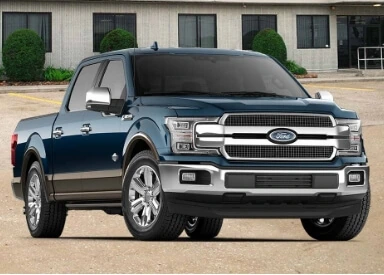 2021 Ford F150
$ 36,200.00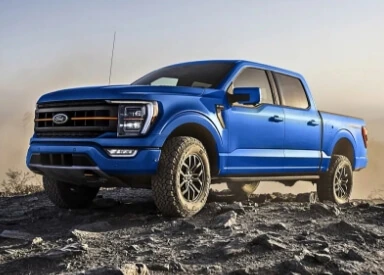 2020 Ford F150
$ 32,250.00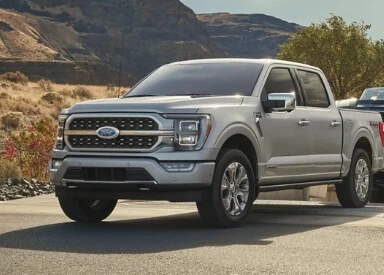 2021 Ford F150
$ 31,550.00
Ford F150 Custom Pickup Pickup 8'
Ford F150 Custom Pickup Pickup Style 63/4'
Ford F150 Pickup Pickup 8'
Ford F150 Pickup Pickup Style 63/4'
Ford F150 Pickup Pickup 63/4'
Ford F150 Pickup Supercab 63/4'
Ford F150 Pickup Styleside 63/4'
Ford F150 Pickup Styleside Supercab 8'
Ford F150 Pickup Styleside
Ford F150 Pickup Styleside Custom
Ford F150 Pickup Styleside Lightning
Ford F150 Pickup Styleside XL
Ford F150 Pickup Flareside Supercab Harley-Davidson
Ford F150 Pickup Regular Cab XL 2WD
Ford F150 Pickup Regular Cab XLT 2WD
Ford F150 Pickup Supercab Lariat 2WD
Ford F150 Pickup Supercab XL 2WD
Ford F150 Pickup Supercab XLT 2WD
Ford F150 SuperCrew SuperCrew Harley-Davidson 2WD
Ford F150 SuperCrew SuperCrew King Ranch 4WD
Ford F150 SuperCrew SuperCrew Lariat 4WD
Ford F150 SuperCrew SuperCrew XLT 4WD
Ford F150 Pickup Supercab King Ranch 4WD
Ford F150 PickupV8 Flareside Supercab King Ranch 2WD
Ford F150 PickupV8 Regular Cab XL 2WD
Ford F150 PickupV8 Regular Cab XLT 2WD
Ford F150 PickupV8 Supercab Lariat 2WD
Ford F150 PickupV8 Supercab XL 2WD
Ford F150 PickupV8 Supercab XLT 2WD
Ford F150 SuperCrewV8 SuperCrew Harley-Davidson 2WD
Ford F150 SuperCrewV8 SuperCrew King Ranch 4WD
Ford F150 SuperCrewV8 SuperCrew Lariat 4WD
Ford F150 SuperCrewV8 SuperCrew XLT 4WD
Ford F150 Heritage PickupV8 Regular Cab XL 2WD
Ford F150 Heritage PickupV8 Regular Cab XLT 2WD
Ford F150 Heritage PickupV8 Supercab XL 2WD
Ford F150 Heritage PickupV8 Supercab XLT 2WD
Ford F150 PickupV8 Regular Cab FX4 4WD
Ford F150 PickupV8 Regular Cab STX 4WD
Ford F150 SupercabV8 Supercab Lariat 2WD
Ford F150 SupercabV8 Supercab STX 2WD
Ford F150 SupercabV8 Supercab XL 2WD
Ford F150 SupercabV8 Supercab XLT 2WD
Ford F150 SuperCrewV8 SuperCrew FX4 4WD
Ford F150 SupercabV8 Supercab Harley-Davidson 4WD
Ford F150 SuperCrewV8 SuperCrew FX2 2WD
Ford F150 PickupV8 Regular Cab FX2 2WD
Ford F150 SuperCrewV8 SuperCrew Limited 4WD
Ford F150 SuperCrewV8 SuperCrew XL 4WD
Ford F150 SuperCrewV8 SuperCrew Platinum 4WD
Ford F150 SuperCrewV8 SuperCrew Harley-Davidson 4WD
Ford F150 Pickup Regular Cab STX 4WD
Ford F150 Pickup Supercab FX4 4WD
Ford F150 Pickup Supercab STX 2WD
Ford F150 Pickup SuperCrew FX2 2WD
Ford F150 Pickup SuperCrew Harley-Davidson 2WD
Ford F150 Pickup SuperCrew King Ranch 2WD
Ford F150 Pickup SuperCrew Lariat 2WD
Ford F150 Pickup SuperCrew Lariat Limited 2WD
Ford F150 Pickup SuperCrew Platinum 2WD
Ford F150 Pickup SuperCrew Raptor 4WD
Ford F150 Pickup SuperCrew XL 4WD
Ford F150 Pickup SuperCrew XLT 4WD
Ford F150 Pickup SuperCrew Limited 4WD
Ford F150 Pickup Regular Cab Tremor 4WD
Ford F150 Pickup SuperCrew STX 4WD
Ford F150 Pickup Crew Cab King Ranch 4WD
Ford F150 Pickup Crew Cab Lariat 4WD
Ford F150 Pickup Crew Cab Platinum 4WD
Ford F150 Pickup Crew Cab XL 4WD
Ford F150 Pickup Crew Cab XLT 4WD
Ford F150 Crew Cab King Ranch 4WD
Ford F150 Crew Cab Lariat 4WD
Ford F150 Crew Cab Limited 4WD
Ford F150 Crew Cab Platinum 4WD
Ford F150 Crew Cab XL 4WD
Ford F150 Crew Cab XLT 4WD
Ford F150 Regular Cab XL 4WD
Ford F150 Regular Cab XLT 4WD
Ford F150 Supercab Lariat 4WD
Ford F150 Supercab XL 4WD
Ford F150 Supercab XLT 4WD
Ford F150 SuperCab Raptor 4WD
Ford F150 Crew Cab Limited Hybrid 2WD
Ford F150 Crew Cab Tremor 4WD
Ford F150 Crew Cab SSV 4WD
Ford F150 Custom Pickup Pickup Flare 61/2'
Ford F150 Custom Pickup Pickup Supercab 8'
Ford F150 Pickup Pickup Flare 61/2'
Ford F150 Pickup Pickup Supercab 8'
Ford F150 Pickup Styleside 8'
Ford F150 Pickup Supercab 8'
Ford F150 Pickup Styleside Sprcab 63/4
Ford F150 Pickup Flareside
Ford F150 Pickup Styleside Supercab
Ford F150 Pickup Styleside Supercab Custom
Ford F150 Pickup Styleside Supercab XL
Ford F150 Pickup Flareside Lightning
Ford F150 Pickup Flareside Lightning 2WD
Ford F150 Pickup Regular Cab XL 4WD
Ford F150 Pickup Regular Cab XLT 4WD
Ford F150 Pickup Supercab Lariat 4WD
Ford F150 Pickup Supercab XL 4WD
Ford F150 Pickup Supercab XLT 4WD
Ford F150 SuperCrew SuperCrew King Ranch 2WD
Ford F150 SuperCrew SuperCrew Lariat 2WD
Ford F150 SuperCrew SuperCrew XLT 2WD
Ford F150 Pickup Supercab King Ranch 2WD
Ford F150 PickupV8 Flareside Lightning 2WD
Ford F150 PickupV8 Flareside Supercab King Ranch 4WD
Ford F150 PickupV8 Regular Cab XL 4WD
Ford F150 PickupV8 Regular Cab XLT 4WD
Ford F150 PickupV8 Supercab Lariat 4WD
Ford F150 PickupV8 Supercab XL 4WD
Ford F150 PickupV8 Supercab XLT 4WD
Ford F150 SuperCrewV8 SuperCrew King Ranch 2WD
Ford F150 SuperCrewV8 SuperCrew Lariat 2WD
Ford F150 SuperCrewV8 SuperCrew XLT 2WD
Ford F150 Heritage PickupV8 Flareside Lightning 2WD
Ford F150 Heritage PickupV8 Regular Cab XL 4WD
Ford F150 Heritage PickupV8 Regular Cab XLT 4WD
Ford F150 Heritage PickupV8 Supercab XL 4WD
Ford F150 Heritage PickupV8 Supercab XLT 4WD
Ford F150 PickupV8 Regular Cab STX 2WD
Ford F150 SupercabV8 Supercab FX4 4WD
Ford F150 SupercabV8 Supercab Lariat 4WD
Ford F150 SupercabV8 Supercab STX 4WD
Ford F150 SupercabV8 Supercab XL 4WD
Ford F150 SupercabV8 Supercab XLT 4WD
Ford F150 SupercabV8 Supercab Harley-Davidson 2WD
Ford F150 SupercabV8 Supercab FX2 2WD
Ford F150 SuperCrewV8 SuperCrew Harley-Davidson AWD
Ford F150 SuperCrewV8 SuperCrew Limited 2WD
Ford F150 SuperCrewV8 SuperCrew XL 2WD
Ford F150 SuperCrewV8 SuperCrew Platinum 2WD
Ford F150 SupercabV8 SuperCab Raptor 4WD
Ford F150 Pickup Regular Cab STX 2WD
Ford F150 Pickup Supercab FX2 2WD
Ford F150 Pickup SuperCab Raptor 4WD
Ford F150 Pickup Supercab STX 4WD
Ford F150 Pickup SuperCrew FX4 4WD
Ford F150 Pickup SuperCrew Harley-Davidson AWD
Ford F150 Pickup SuperCrew King Ranch 4WD
Ford F150 Pickup SuperCrew Lariat 4WD
Ford F150 Pickup SuperCrew Lariat Limited AWD
Ford F150 Pickup SuperCrew Platinum 4WD
Ford F150 Pickup SuperCrew XL 2WD
Ford F150 Pickup SuperCrew XLT 2WD
Ford F150 Pickup SuperCrew Limited 2WD
Ford F150 Pickup Regular Cab Tremor 2WD
Ford F150 Pickup SuperCrew STX 2WD
Ford F150 Pickup Crew Cab King Ranch 2WD
Ford F150 Pickup Crew Cab Lariat 2WD
Ford F150 Pickup Crew Cab Platinum 2WD
Ford F150 Pickup Crew Cab XL 2WD
Ford F150 Pickup Crew Cab XLT 2WD
Ford F150 Crew Cab King Ranch 2WD
Ford F150 Crew Cab Lariat 2WD
Ford F150 Crew Cab Limited 2WD
Ford F150 Crew Cab Platinum 2WD
Ford F150 Crew Cab XL 2WD
Ford F150 Crew Cab XLT 2WD
Ford F150 Regular Cab XL 2WD
Ford F150 Regular Cab XLT 2WD
Ford F150 Supercab Lariat 2WD
Ford F150 Supercab XL 2WD
Ford F150 Supercab XLT 2WD
Ford F150 Crew Cab Raptor 4WD
Ford F150 Crew Cab Police 4WD
Ford F150 Crew Cab Limited Hybrid 4WD
Ford F150 Crew Cab SSV 2WD
Ford F150 Crew Cab Raptor R 4WD
Locations to Sell My Ford F150
Our services are available across Southern California. Our main areas of operation include the following cities and counties
Frequently Asked Questions