Sell My Chrysler 300 Online!
Sell my Chrysler 300 to a top car buyer online. CarZilo will buy your Chrysler over market value!
Sell My Old Chrysler 300 to
CarZilo
About the Chrysler 300
Large sedans are becoming a thing of the past nowadays. However, Chrysler 300 is one big sedan that has continued to remain popular amongst people. It represents everything of a classic American Sedan. You can choose a powerful V6 or V8 engine, and the car has spacious room for four adults, or you can even fit three kids at the back. Sell My Chrysler 300 online!
The fancier models boast power-adjustable front seats, dual-zone automatic climate control, leather seats, and illuminated cup holders. The car is nothing but a class apart.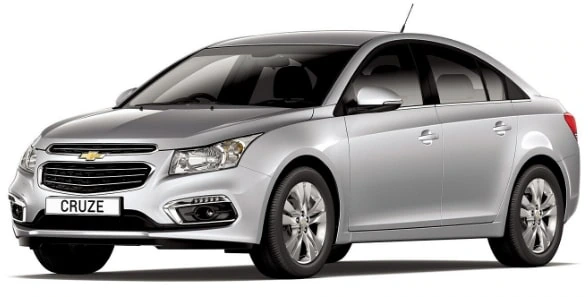 We're Ready to Buy,
Sell My Chrysler 300
Selling a luxury long sedan such as a Chrysler 300 can be quite difficult; that's why CarZilo is there to help the selling/buying process smooth and hassle-free. Our licensed car buying service is renowned for getting top dollar for your car, and the best thing is you don't need to get into the hassle of finding a serious buyer!
We are truly a one-stop solution for anyone looking to sell their car for quick cash, and we will beat any offer on the market! You won't find such a service where you can sell your car from the comfort of your home.
Selling your old Chrysler 300 has never been easier, as all you need to do is fill out the online form on our website. The form takes only a few minutes to fill out, and your car is as good as sold once you're done. The details required for the vehicle include:
The year of release of your car
The make and model of your car
The license plate number or VIN of your car
The information you provide helps us in determining the current market value of your vehicle. We use the help of our extensive database and network to come up with a fair valuation of your car. Once we determine the accurate value of your car, we'll send you a customized quotation that will have you jumping with joy and excitement!
Even though you wouldn't need five days to accept our offer, we still provide this cushion for car owners who find it hard to part ways with their old car because of the emotional connection.
If you do choose to accept our offer, which will be more than the car's market value, our experts will reach out to you for a car inspection and prepare the necessary DMV paperwork to transfer the ownership of your old Chrysler 300. Revel in the joy of cash for your Chrysler 300 and gets ready to buy your next
Sell My Chrysler 300
 Fast, Easy, and for More
Locations to Sell My Chrysler 300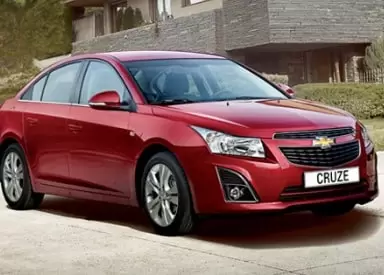 2016 Chevrolet Cruz
$ 12,250.00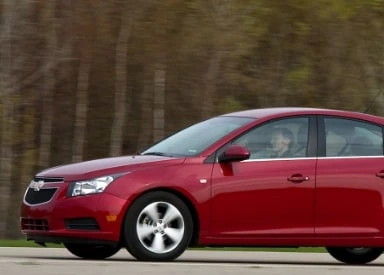 2019 Chevrolet Cruz
$ 8,350.00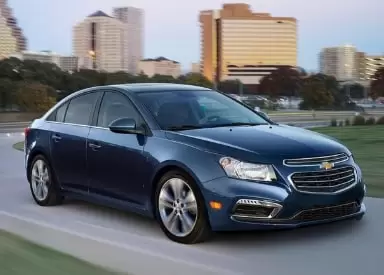 2020 Chevrolet Cruz
$ 10,750.00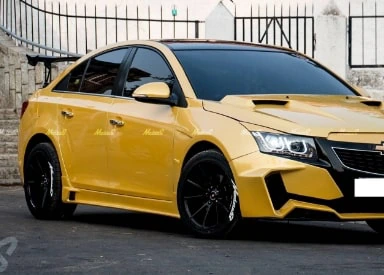 2021 Chevrolet Cruz
$ 14,350.00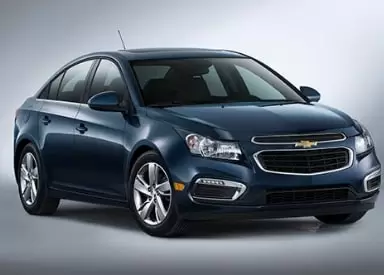 2022 Chevrolet Cruz
$ 18,150.00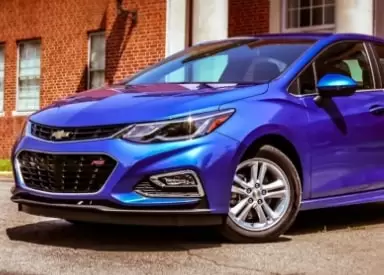 2015 Chevrolet Cruz
$ 19,750.00
Popular Chrysler 300 models
Chrysler 300 Sedan 4D
Chrysler 300 Sedan 4D 300C
Chrysler 300 Sedan 4D 300C AWD
Chrysler 300 Sedan 4D 300C SRT-8
Chrysler 300 Sedan 4D Limited
Chrysler 300 Sedan 4D Limited AWD
Chrysler 300 Sedan 4D Touring
Chrysler 300 Sedan 4D Touring AWD
Chrysler 300 Sedan 4D LX
Chrysler 300 Sedan 4D 300C AWD V8
Chrysler 300 Sedan 4D 300C SRT-8 V8
Chrysler 300 Sedan 4D 300C V8
Chrysler 300 Sedan 4D 300S V6
Chrysler 300 Sedan 4D 300S V8
Chrysler 300 Sedan 4D Limited AWD V6
Chrysler 300 Sedan 4D Limited V6
Chrysler 300 Sedan 4D Touring 2.7 V6
Chrysler 300 Sedan 4D Touring 3.5 V6
Chrysler 300 Sedan 4D Touring AWD V6
Chrysler 300 Sedan 4D Touring Plus V6
Chrysler 300 Sedan 4D 300C Luxury AWD V8
Chrysler 300 Sedan 4D 300C Luxury V8
Chrysler 300 Sedan 4D 300S AWD V6
Chrysler 300 Sedan 4D 300S AWD V8
Chrysler 300 Sedan 4D SRT-8 V8
Chrysler 300 Sedan 4D V6
Chrysler 300 Sedan 4D 300C AWD V6
Chrysler 300 Sedan 4D 300C John Varvatos AWD V6
Chrysler 300 Sedan 4D 300C John Varvatos AWD V8
Chrysler 300 Sedan 4D 300C John Varvatos V6
Chrysler 300 Sedan 4D 300C John Varvatos V8
Chrysler 300 Sedan 4D 300C Luxury AWD V6
Chrysler 300 Sedan 4D 300C Luxury V6
Chrysler 300 Sedan 4D 300C V6
Chrysler 300 Sedan 4D AWD V6
Chrysler 300 Sedan 4D SRT-8 Core V8
Chrysler 300 Sedan 4D 300C Platinum AWD V6
Chrysler 300 Sedan 4D 300C Platinum V6
Chrysler 300 Sedan 4D 300C Platinum V8
Chrysler 300 Sedan 4D Touring L
Chrysler 300 Sedan 4D Touring L AWD
Locations to Sell My Chrysler 300
Our services are available across Southern California. Our main areas of operation include the following cities and counties
Frequently Asked Questions