Sell all BMW models online and save time and money. CarZilo beats all offers and pay you on the spot!
CarZilo
Nothing comes close to the luxury, comfort, and performance offered by BMW, the most famous carmakers in the world. This German automotive giant was founded in 1916 and boasted almost €100 billion in revenue in 2020. The 1 Series is a popular five-door vehicle in the hatchback segment, and the 2 Series two-door coupes are loved by millions of people across the globe.
Furthermore, the company has established itself as the leading maker of crossover SUVs, with the X series being very popular amongst people looking for quality SUVs.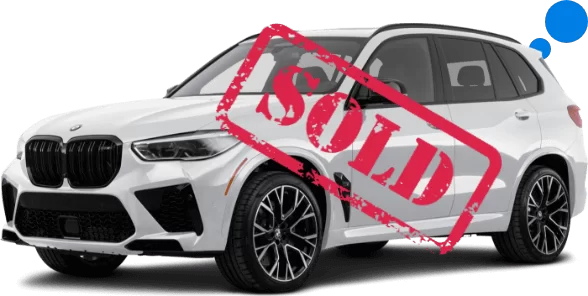 We're Ready to Buy,
Sell My BMW
If you're looking to get top dollar for your BMW, there is no better platform to sell your car than CarZilo. Our licensed cash-to-car service is the best in Southern California, where you're guaranteed the best rates, exceptional customer service, and a hassle-free process.
We aim not to let our customers do any more than the bare minimum to get their vehicles sold. Through our service, you can sell your car from the comfort of your home and let our team take care of everything else. And guess what? If you receive a quote higher than any other car service, then bring us the official document, and we'll outbid them on the spot!
Selling your BMW for cash has never been so easy! All you need to do is to fill the online form on our website, and your car is good as gone. Along with your contact information, the required basic details required about your car are as follows:
The year of release of your car
The make and model of your car
The license plate number or VIN of your car, if available
Our experts will run the required information through an extensive database and trusted network to calculate a fair and accurate current market value for your vehicle. Once we come up with a value, we'll send you a customized quotation that will be too good to be refused!
You have five business days to make up your mind. However, it won't take you that long! Once you decide to accept our proposal, our team will be in touch with you to schedule a physical inspection of the car. We'll also go the extra mile in preparing the necessary DMV documentation to ensure the smooth transfer of ownership. All you need to do is sign on the dotted lines, collect your cash and prepare to buy your next car!
Sell My BMW Model
Fast, Easy, and for More
Frequently Asked Questions