CarZilo Will Buy Your Subaru Forester
Sell Your Subaru Forester Online to
CarZilo
The Subaru Forester was initially released in 1997 and came as a replacement or successor for the discontinued Subaru Bighorn. The Subaru Forester is a compact-sized crossover SUV. The generally available body style and layout for this vehicle is five-doors, with a front engine and a four-wheel drive. The Subaru Forester has regularly received facelifts and updates every few years and is currently in production of its 5th generation of SUVs, with the latest model being released in 2018. Sell my Subaru Forester online!
We're ready to buy,
sell your Subaru Forester!
If you have a Subaru Forester but are now looking to part ways with it, then one of the best places to go to sell your SUV would be CarZilo's cash for car service in southern California. We are a licensed car buying service that deals in buying your old vehicles for the highest possible offer. Our services are available in the following cities and counties: Ventura County, Orange County, Los Angeles County, San Diego, and Riverside. If you reside in any of these locations or are currently visiting, and would like to sell your Subaru Forester, we are the perfect service for you.
At CarZilo, we believe in providing our customers with convenience in the vehicle selling process. To help save time and effort, you can sell us your SUV online within a few minutes by filling out a web form. The form only requires your contact information and minimal details about your vehicle to make the sale. All you need to share is the year of release for your SUV, its make and model, and the license plate number or VIN if it's available. The form takes less than 5 minutes to fill out, and your SUV is as good as sold by the end of it.
Once CarZilo receives this information, we calculate the current market value of your vehicle. We then send a custom offer that goes beyond the market valuation to ensure that our offer is the best one you receive. This removes any need to negotiate or spend time with any unnecessary back and forth. You can choose to accept the offer within five days of receiving it, after which it expires.
If you accept the offer, CarZilo will schedule an inspection for your SUV to ensure everything is in working order. After the inspection, you just need to sign over ownership and receive your cash on the spot.
Recently sold Subaru Forester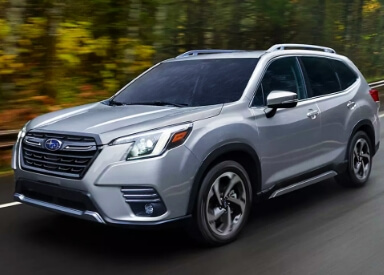 2022 Subaru Forester
$ 13,750.00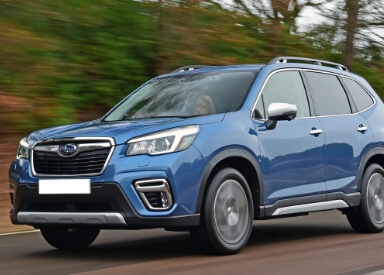 2020 Subaru Forester
$ 14,850.00
2021 Subaru Forester
$ 16,150.00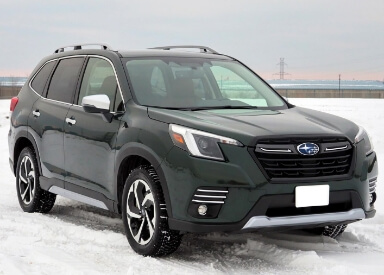 2020 Subaru Forester
$ 14,350.00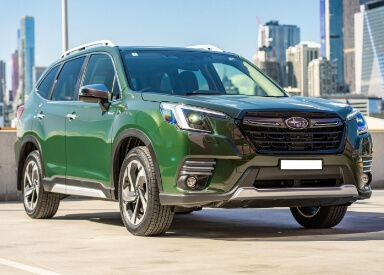 2022 Subaru Forester
$ 19,550.00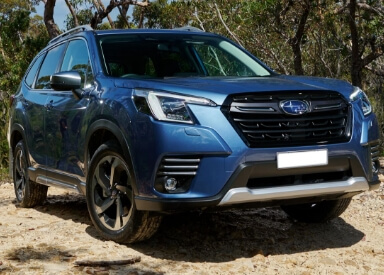 2021 Subaru Forester
$ 20,250.00
Popular Subaru Forester models
Subaru Forester Wagon 5D AWD
Subaru Forester Wagon 5D S AWD
Subaru Forester Wagon 5D XS AWD
Subaru Forester Wagon 5D XS L.L. Bean AWD
Subaru Forester Wagon 5D X Premium AWD
Subaru Forester Wagon 5D X Sport AWD
Subaru Forester Wagon 5D X Limited AWD
Subaru Forester Wagon 5D XT Premium AWD
Subaru Forester Wagon 5D XT Touring AWD
Subaru Forester Wagon 5D i Limited AWD H4
Subaru Forester Wagon 5D i Touring AWD H4
Subaru Forester Wagon 5D i Premium AWD H4
Subaru Forester Wagon 5D i Premium Black Edition AWD
Subaru Forester Wagon 5D Limited AWD
Subaru Forester Wagon 5D Sport AWD
Subaru Forester Wagon 5D Wilderness AWD
Subaru Forester Wagon 5D L AWD
Subaru Forester Wagon 5D X AWD
Subaru Forester Wagon 5D XT AWD
Subaru Forester Wagon 5D X L.L. Bean AWD
Subaru Forester Wagon 5D XT Limited AWD
Subaru Forester Wagon 5D XT Sport AWD
Subaru Forester Wagon 5D X SE AWD
Subaru Forester Wagon 5D X Touring AWD
Subaru Forester Wagon 5D i AWD H4
Subaru Forester Wagon 5D i Premium Moonroof/All-Weat
Subaru Forester Wagon 5D XT Touring AWD H4
Subaru Forester Wagon 5D XT Premium AWD H4
Subaru Forester Wagon 5D i Touring AWD
Subaru Forester Wagon 5D Premium AWD
Subaru Forester Wagon 5D Touring AWD
Locations to Sell Subaru Forester
Our services are available across Southern California. Our main areas of operation include the following cities and counties
Frequently Asked Questions